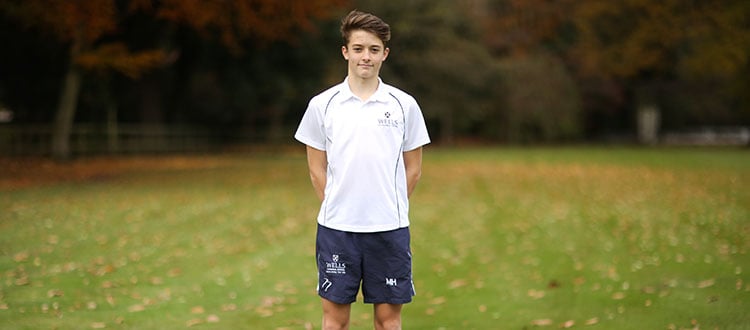 Matt Secures Win at County Cross Country Championships
Congratulations to Year 11 student Matt, who romped home in first place at the Somerset Cross Country Championships at Aldon Hill in Yeovil last week.
Matt runs in the intermediate boys category, and was running with the aim of securing a place on the Somerset team. He ran the three laps of the 5.7km course from the front, pulling away at the top of hill with 200 metres to the finish line.
Cross country coach, Andy Davies was delighted with Matt's performance and attitude, "What this race showed was the importance of mental hardness and resilience."
Following his win, Matt has been selected to represent Somerset at this forthcoming weekend's South West Cross Country Championships, held at Stover School in Newton Abbot. The team from Somerset will race against athletes from Avon, Cornwall, Devon, Dorset and Wiltshire; with ten athletes representing each area in each age group.
Following the South West Championships, athletes are selected for the National Championships, held at the Temple Newsam Estate in Leeds in mid-March. Good luck to Matt for future races.