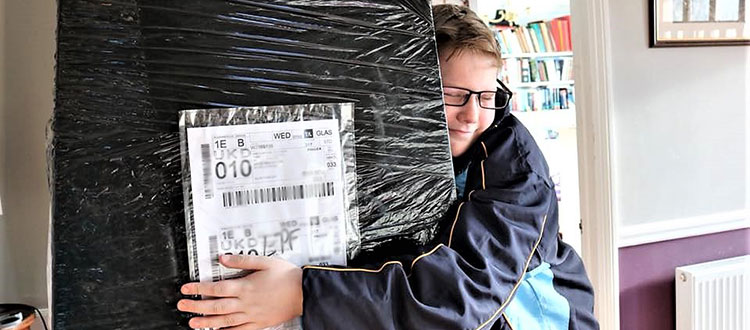 The day you take possession of your first double bass is one you remember forever. 12 year old James, a Year 7 chorister in the cathedral choir and also a double bassist, has been playing for about a year and his new and first double bass arrived on Wednesday 7th March. Larger than James and filling much of the hallway, the hard case protected his new 3/4 size bass which will take him through many of the grade exams.

James is a passionate and enthusiastic bassist and has just joined the Intermediate Bass Ensemble at Wells alongside Alex W, Miles and Raphael. Their debut concert is on Friday 27th April 2018, as part of Basses Eleven!, and the early rehearsals were loud, chaotic and great fun.

James has joined an energised, enthusiastic, hardworking and high achieving double bass department at Wells and his fun and enthusiastic approach is a great start to his double bass journey.