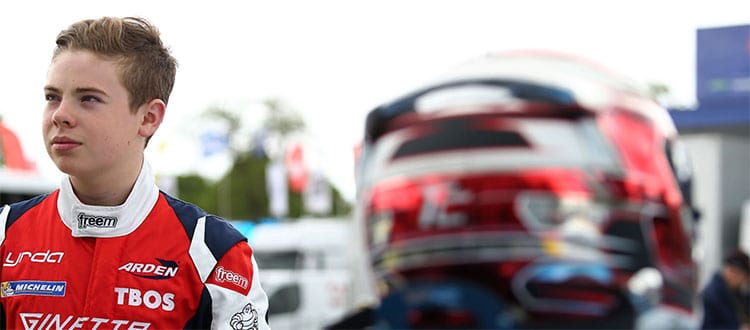 Year 11 student Tom became the youngest ever racing driver in British GT history when he competed on the track over the Easter recess. Tom is too young to hold a UK driving license but can regularly be seen hitting speeds of over 150 mph on famous tracks such as Silverstone.

Tom partners 22 year old Sennan Fielding in the British GT Championship for 2018, driving for Steller Motorsport in the Toyota GT86 #68, in one of the most competitive years in the GT4 category for many years.

Tom was just 16 years and 35 days old when he competed on Easter Monday in the first of British GT's two hour-long races at Oulton Park in Cheshire. This made him six days younger than the current record holder.

Tom said, "It's great to be the youngest driver to ever compete – but I don't think about it too much and feel like I'm more than ready for this opportunity. The car is about four times as powerful as the Ginetta I was driving last season, so it's definitely a big jump in power."

"Really the aim this year is to get the best result we can and open doors and attract sponsors for following years to come. My final aim would be to race at the Le Mans 24-hour race."

Tom's Toyota GT4 car has a top speed of 170mph, a 2-litre turbo engine with 400 bhp and can do 0-60 mph in four seconds.

The British GT Championship is dubbed as "the world's foremost domestic GT series" and includes teams from manufacturers such as Aston Martin, McLaren and Bentley. There are nine races spread across seven venues, finishing in September at Donington Park, Leicestershire.