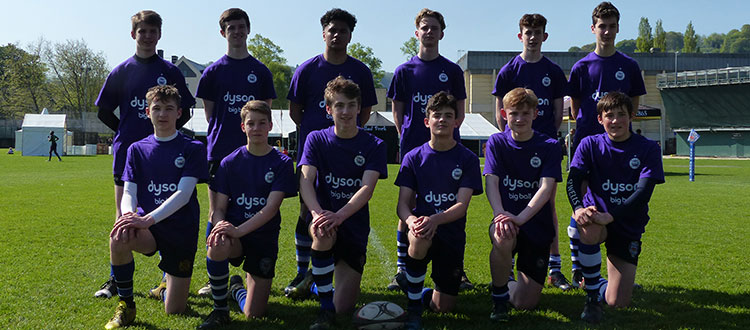 Bath Sevens Trophy for Thomas
Congratulations to Year 9 student, Thomas, who was selected to play in the prestigious U14 Bath Rugby Sevens Tournament, organised by Bath rugby over the May bank holiday weekend.

Thomas' Bath team played in pool matches against Chippenham, Salisbury, and arch rivals Walcott during the morning, winning all three matches, which culminated in their progression as pool winners to the final.

The final, against the team from Dorchester, was held at the Bath Recreation Ground during the half-time interval of the Aviva Premiership match between Bath and London Irish, in front of a crowd of over 14,000!

In two 5 minute halves, Tom's Bath team managed to score three unanswered tries, win the tournament and lift the trophy. A fantastic start to the bank holiday weekend for the boys, improved still further by Bath's subsequent 63 – 19 win over London Irish.