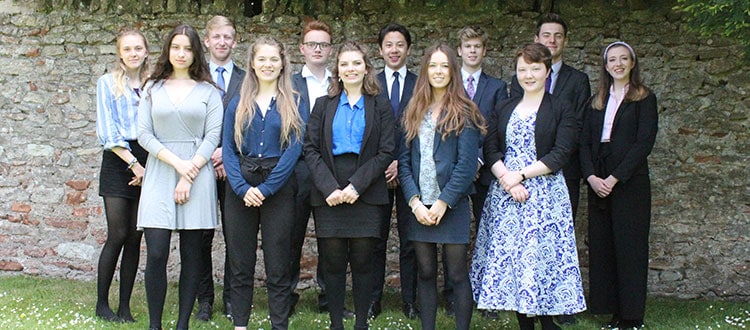 Congratulations to the following strings musicians who have received places at music college: Theo, Lucy, Chloe, Hanako, Daniel, Jessica, Joe, Ian, Raphael, Monika, Katie, Samuel and Grainne.

Three students have also received offers from overseas conservatoires: Ian has a scholarship to The Juilliard School, New York, USA; Raphael has a scholarship to Mannes & Manhattan Schools of Music, New York, USA; and Monika has an offer for the Royal Conservatoire, The Hague, Netherlands.

Other successes include:

Samuel, who has been awarded the "Ash Scholarship" from Imperial College for study at RCM; Daniel, who has been accepted as a participating student on Cardiff International Academy of Conducting with Jac Van Stein; Alexander was crowned winner of Taunton Young Musician of the Year as well as being a finalist at Galicia Graves (Spain) Double Bass Competition in March; Cristina won 2nd Prize at Taunton Young Musician; and Becky won 3rd Prize at Taunton Young Musician; Jan has had one work for unaccompanied bass published by Recital Music; whilst Becky has been awarded the ABRSM Diploma (Distinction).