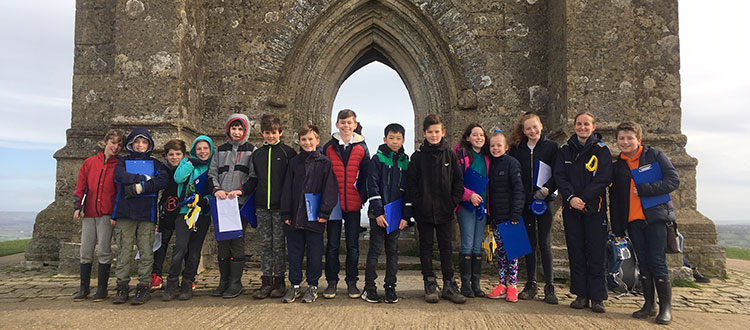 Geography Field Trip to Glastonbury
28 Year 7 pupils headed to Glastonbury last Tuesday for a Geography field trip of two halves.

In the first session pupils climbed to the top of Glastonbury Tor, where they learnt about the location of this historic landmark, followed by a session at the top on how to take bearings and measure slope angles using a clinometer.

Pupils then headed into Glastonbury town centre to investigate the range of shops and determine where the busiest and most attractive parts of the high street are.

Pupils applied themselves really well to the tasks on what turned out to be a clear and sunny morning.