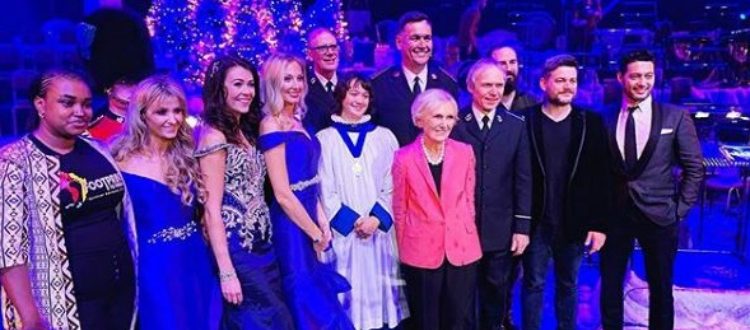 Celebrating Christmas with The Salvation Army
Talented Year 9 chorister, Sophie Harbridge, performed the beautiful and spiritual Pie Jesu to a packed audience of 5,000 at the Royal Albert Hall in the first week of December, as part of the annual Christmas Celebration with the Salvation Army.
Celebrity guests and Salvation Army musicians kicked off the festive season with a celebration of Christmas music, carol singing, and readings. In addition to Sophie's uplifting performance, the annual festive event saw doyenne of British baking, Mary Berry and EastEnders actor, Stephen Rahmen-Hughes give a reading. The Salvation Army International Staff Band and Songsters, directed by Dorothy Nancekievill, former Director of Music at Wells, entertained people with a beautiful Christmas repertoire, and there were also live performances from female classical singing trio Athena, singer-songwriter Claas P. Jambor and the Fanfare Team from the Band of the Household Cavalry. Survivor of modern slavery and human trafficking – Malaika Oringo – also shared about her experiences and how The Salvation Army supported her in her recovery.
Sophie said, "I have so many happy memories of this event – from lounging in my very own dressing room to rubbing shoulders (literally) with Mary Berry at the final photo call."
The annual concert brings together many Salvation Army supporters, members, and those who simply want to start the Christmas season in true festive style.