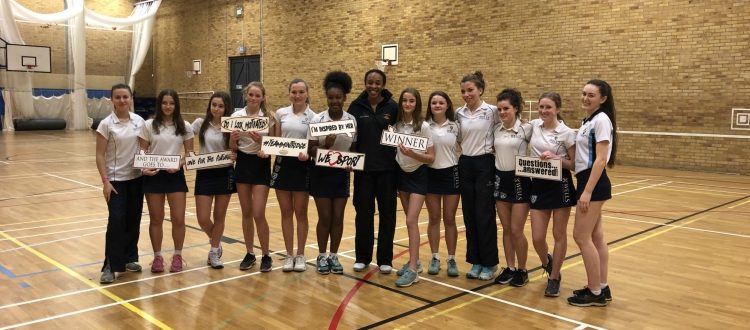 Netball Masterclass with Pamela Cookey
On Saturday, ex-England Netball Captain, Pamela Cookey, visited Wells to give an inspiring netball masterclass to Wells netballer players.

Pamela, who made her senior debut for England against Australia in 2004, has won bronze medals for England at consecutive Commonwealth Games in 2006 and 2010, and won silver at the World Netball Series in 2010.

In domestic netball, Pamela played with Team Bath in the Netball Superleague since the competition's inception in 2005, winning two titles in 2005–06 and 2008–09. She has also played in the Australasian ANZ Championship, after signing with New Zealand franchise the Northern Mystics.

The masterclass provided a fantastic opportunity for the young netballers to learn technique and skills from a master of the game. Pamela proved an energetic and motivating role model.