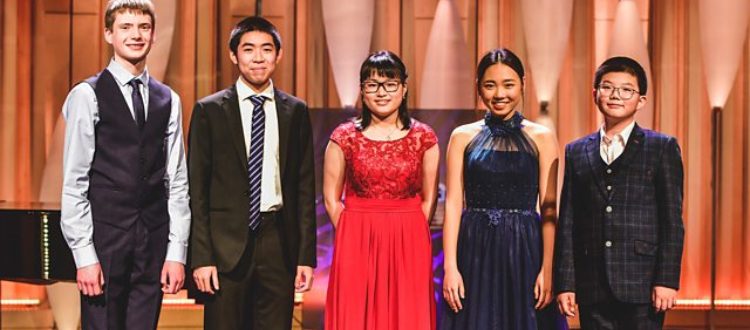 BBC4 Televise Keyboard Finals
On the evening of Sunday 3rd May, BBC Young Musician of the Year 2020 will return to BBC4 with the first of six programmes covering this year's competition.


This Sunday's programme, starting at 19.00, will showcase the Keyboards Final and will feature two Wells pupils out of the five finalists: Year 11 pianist Bridget Yee and Lower Sixth pianist Sejin Yoon. The pianists perform music by some of the giants of the keyboard repertoire – Bach, Scarlatti, Beethoven and Rachmaninov.


Presented by organist and conductor Anna Lapwood, the category finals were filmed in March at the Royal Welsh College of Music and Drama where the finalists played for a panel of judges and a live audience. Filming and interviews with the competitors took place at locations around the UK, including at Wells, in late January.


Casting his expert eye over each performance is Leon McCawley, one of the UK's foremost pianists and professor of piano at the Royal Academy of Music.


Tasked with choosing a category winner is a panel of leading experts: Russian pianist Katya Apekisheva, co-artistic director of the London Piano Festival; Peter Donohoe, one of the UK's most distinguished concert pianists; and Angela Dixon, chief executive of award-winning performance venue Saffron Hall. Angela chairs all of the category final judging panels throughout the series.


Full coverage of each of the category finals concerts, presented by Josie D'Arby, will also be available on BBC iPlayer. Enjoy Bridget and Sejin's performances from 19.00 this Sunday evening on BBC4!