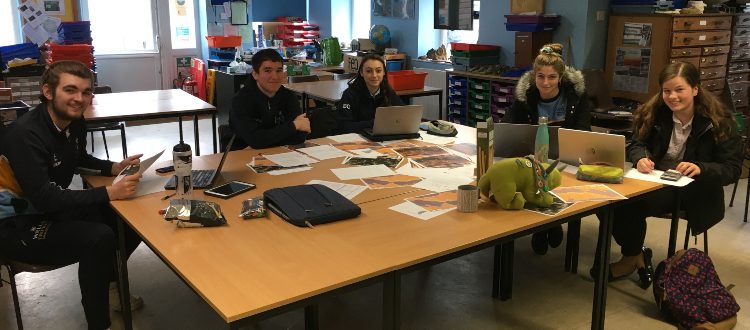 Geological Society of London: National Schools Challenge
The Wells Geology team once again progressed to the National Final of the Geological Society of London's National Schools Challenge, alongside nine other schools and colleges from as far afield as Yorkshire and Kuala Lumpur (the eventual winners).


This year, participants were offered a free choice of topic for the qualifying round, with the initial Wells team of Humphrey Boot in the Upper Sixth and Harriet Carlill in the Lower Sixth choosing to make a video presentation on the Geology of Wells Cathedral.


Despite limited opportunities to study the interior during lockdown they made good use of the resources available to them in discussing the location and fabric of the Cathedral and how it relates to geology.


The team progressed to the Final, augmented by the addition of Upper Sixth pupils Elaina Charalambous and William Rowley, and Lower Sixth pupil Hermione Christey-Clover. They worked impressively under pressure to complete a decision making exercise, meeting engineering, geological and environmental demands to budget, using geological maps and data on the siting of a hydro-electric power scheme. Congratulations to the team!


To view the initial presentation, click here: National Schools Challenge Presentation