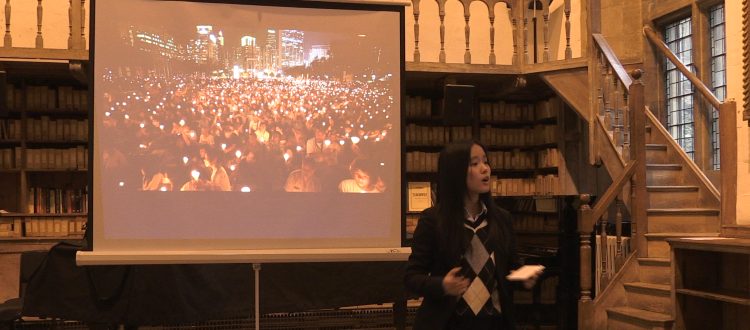 On Thursday evening, five members of the Lower Sixth gave a series of individual TEDEd Talks to an audience in Quilter Hall.


Pupils put forward a fascinating set of arguments which included a focus on philosophy, science and justice, from '
64 – the inevitability of liberal democracy
', '
Immortality, At What Price
?', '
Why are we Afraid of Death?
', '
The End of the Universe
', and
'The 1992 LA Riots
'.


Congratulations to Harriet Carlill, Eliza Haskins, Belle Li, Amelia McCormack and Max Warner, for their thoroughly researched and well presented insights.