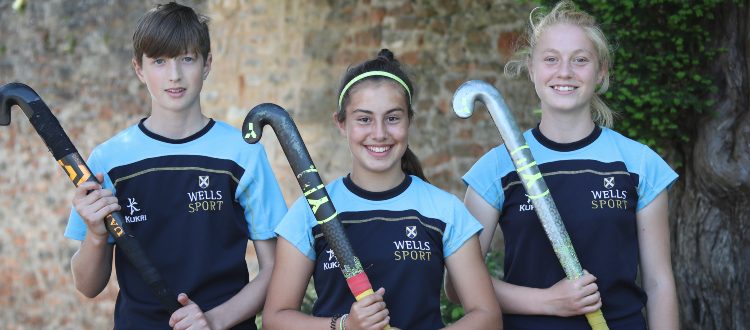 West Panthers Hockey Squad
Well done to Year 8 pupils Paul Kemp-King, Tilly Matthews and Linsey Mitchell, who have all been selected for the West Panthers hockey squad to represent the West at the UK Festival of Hockey at U13  level in Nottingham. Following four trials and a lot of competition, they have all done extremely well to be selected.


In further hockey news, seven Wells pupils – Year 9 pupils William Perring and Ralf Warner; Year 10 pupils Mia Falco, Florence Gummer, Archie Mycock and Dimity Williams; and Year 11 pupil Charles Rowley – have recommenced their Somerset Hockey Performance Centre training and are halfway through the cycle, based in Taunton and Bristol.


Additionally, 20 pupils have started the next Somerset Hockey Academy Centre cycle.