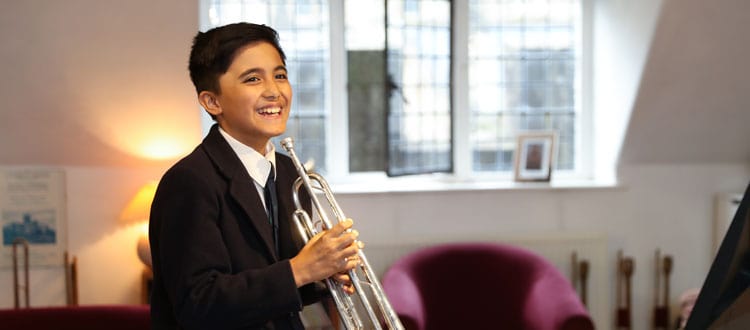 Future Talent Worsely Award Winner
Cole Craggs, Year 7, was awarded the 2021 Future Talent Worsely Award, worth £3000 and three years on the Future Talent development programme, which aims to build confidence, develop personal skills and enhance musical experience. Cole, along with the other finalists, performed at an audition in London in September. This win follows on from his 2020 Future Talent Robinson Award of £1000 and a year on the programme.

As a participant on the programme, Cole will continue to benefit from a range of development opportunities led by expert musicians and educators, including world-class masterclasses, workshops, mentoring sessions and performance opportunities. Well done, Cole!