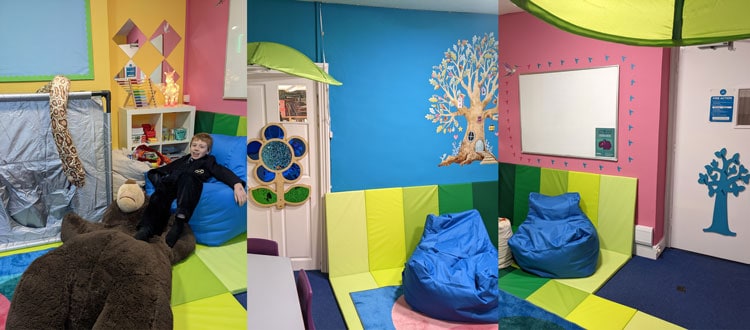 New Sensory Room for our Junior School
During the Christmas holidays, our Learning Support Department started equipping our new ELSA/Sensory room in the Junior School, which was kindly funded by the Parents' Association. The room will have a range of uses but will be primarily used by the School's fully trained ELSA's (Emotional Literacy Support Assistants) to deliver individualised support programmes to meet the emotional needs of the children in their care.

We'd also like to thank Mrs Kinnersley for donating a large teddy, which is already a great hit and has been providing lots of much-needed cuddles. A final thank you to Mr and Mrs Lichter for the LED lights – the pupils love that they change colour and flash.

The room is still a work in progress, but the Junior School pupils are already using it to support their learning. The next step is to come up with an exciting name for the room with the support of the School's Council!

Thanks again to the PA and all of you who contribute to its success!