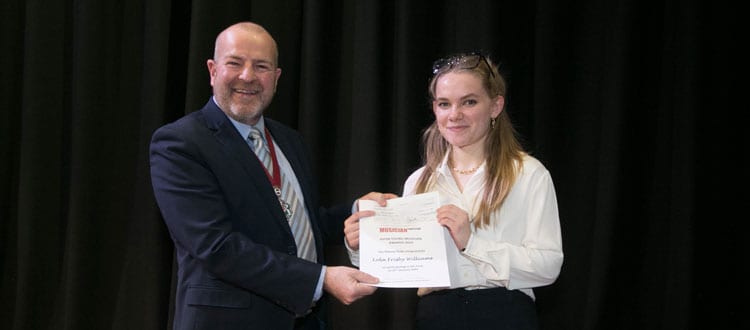 Lola Wins First Place in the Rotary Avon Young Musician Competition
Congratulations to both Clarinet Specialist Lola Frisby Williams (Lower Sixth) who won first place and Oboe Specialist Harold Lee (Year 11) who won third in the Bristol Finals of the Rotary Young Musician Competition last Friday.

Chris Neild, Rotary Avon Young Musician Award, wrote to Lola, "Sincerest congratulations on achieving first place in, and for making such a wonderful contribution to the Finals of the Young Musician competition last Friday. Your marvellous performance, full of real musicianship, was hugely appreciated by the audience and adjudicators, who are well aware of the commitment and skill that lay behind it. We are sure you will go on to further achievements in the future."

The Rotary Young Musician Competition aims to encourage development of their musical talent by offering the opportunity to: experience performing on a public stage, showcase musical talent, and receive impartial feedback by experienced adjudicators.

Well done, Lola and Harold!