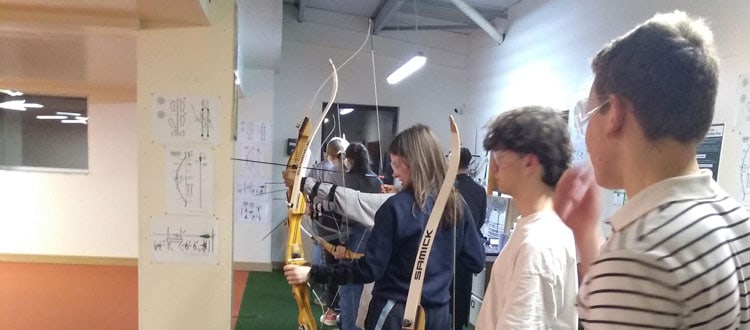 Boarders Enjoy Fun-Packed Exeat at Okehampton!
Fifty-two boarders spent a fun-packed weekend in Okehampton at the Ashbury and Manor House Hotel in Devon. Comfortable accommodation was definitely appreciated alongside the wealth of indoor and outdoor activities available at the hotel and in the extensive grounds.
Pupils had plenty of choice and enjoyed some of their favourite sports, such as badminton, tennis, snooker and table tennis. A total of four swimming pools were accessible across the split site and included flumes, saunas, steam rooms and a hydrospa for those who wanted to relax. Many boarders signed up for more unusual activities and sports, including ten pin bowling, lawn bowls, curling, archery and rifle shooting. Keen golfers were spoilt for choice with a combination of courses to try, a driving range, crazy golf and an indoor simulator. For those more interested in arts and crafts, there were a range of options including pottery and jewellery making – and a gaming room gave those looking for more adrenaline an ideal space in between times.
All in all, the weekend was a great success!