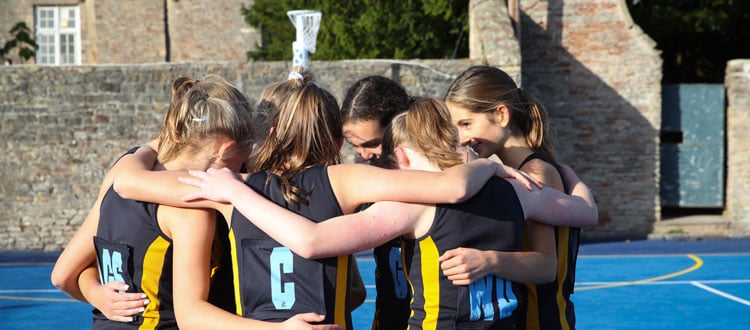 A Brilliant Start to the Netball Season
Our netball season has started brilliantly! Our U12 and U14 teams in particular have had a great first few sets of results and are showing some raw sporting talent on the netball court. Two year groups to watch for sure! Our U13 team came third at their recent Millfield tournament and progressed brilliantly through the day.

All age groups are working hard on their team and individual skills in lessons, with a focus on attacking skills and possession across all teams. Alongside lesson time, we also have all teams practising at lunchtimes and after school. Netball clinics are also running every Thursday lunchtime for both shooting and defence. Our senior girls are attending netball specific strength and conditioning sessions and we are incorporating footwork and landing skills for our junior girls in their lessons. The new Plumptre courts are getting a lot of use, and it's fantastic seeing the girls so proud of the facility.

Thank you to Tammie Williams, our new Head of Netball, who has helped our netballers to develop and make the most of their talents. Tammie is a Level 2 Netball Coach, and, in addition to her time at Wells, is the current Team Bath Netball Futures Academy Hub Head Coach and plays for the highest south west league. Welcome to Wells, Tammie!