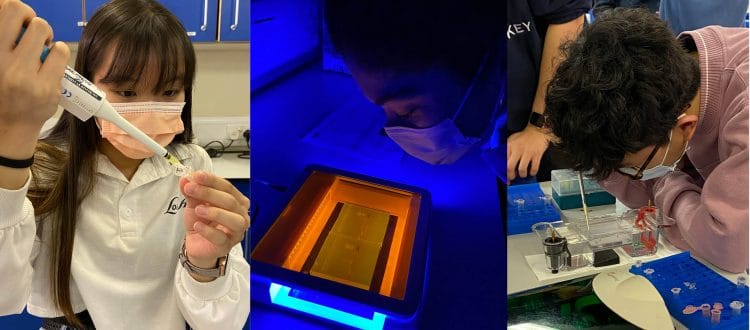 A Question of Taste Workshop at We The Curious
The Upper Sixth Biologists had a fabulous day in the laboratory at the We The Curious science centre in Bristol using one of the most revolutionary biochemical technologies – the polymerase chain reaction (PCR) – to explore an unusual human trait. They used DNA extraction, PCR techniques and gel electrophoresis to determine their own genotype in relation to the bitter-tasting chemical PTC (phenylthiocarbamide). The possible evolutionary significance of this characteristic was then discussed, along with the broader social, medical and ethical implications of gene technology.

The pupils really enjoyed putting theory in practice during this fantastic workshop. They came back to school energised and excited to continue learning about more biotechnological techniques.