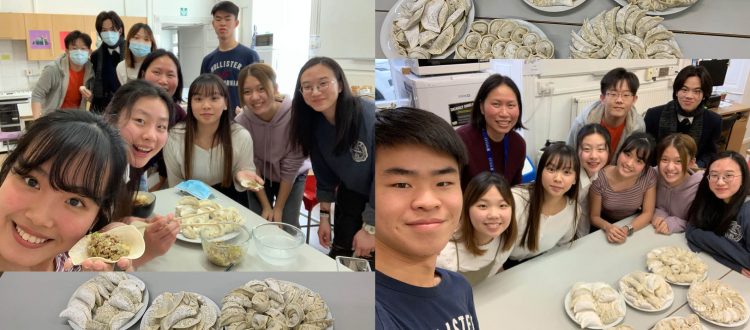 Kung Hei Fat Choi! Happy Chinese New Year of the Tiger!
Our Senior School has been celebrating the Chinese New Year of the Tiger with a range of activities, including a special Cathedral Assembly on Monday led by Ms Bird and some of our international pupils to celebrate the nationality diversity of our pupils, a Chinese New Year concert on Saturday, a selection of pieces in Tuesday's Going Solo Concert, and creating Chinese decoration art projects in tutor time that have been subsequently displayed around the School.
The Cantonese speaking A Level Chinese pupils celebrated the New Year by making their own Chinese Dumplings, fish balls and barbecued pork noodles with their teacher, Ms Echo Yu. Great fun and laughter was had by all, and the Wells Chinese New Year feast is becoming a bit of a tradition!
Ms Julie Desmarchelier, Director of Languages, said: "We are so lucky, as a community, to be able to experience other cultures, as it deepens our understanding of the world. We wish all our Chinese pupils, far from their families at this important time of the year, a prosperous Year of the Tiger!"
The children in Pre-Prep and the Junior School have also enjoyed celebrating the Chinese New Year in a range of multi-sensory ways, including making tiger lanterns, creating class dragons, using chopsticks in their play, tasting new flavours and making cakes. A traditional Chinese lion came to visit Nursery and Pre-Prep and we had our own dragon dance, singing the song they have learned in Music.