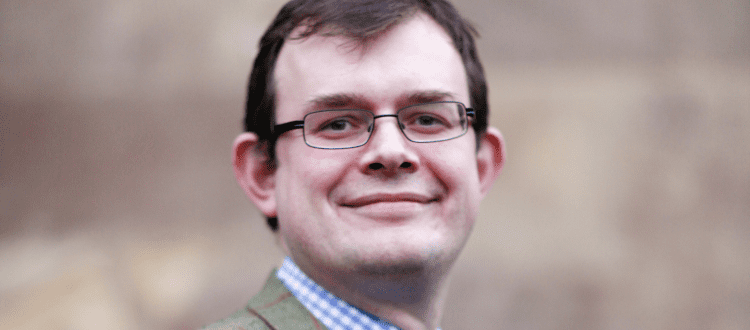 Head of History is Appointed Fellow of the Royal Historical Society
Chris Eldridge, Head of History at Wells Cathedral School, has been made a Fellow of the Royal Historical Society (RHS) in recognition of the unique work he and his team have been doing in promoting the study of medieval history in the Sixth Form at Wells. He is thrilled to have been made a Fellow, especially as it is normally university level academics who receive the recognition.
"
When I first arrived in Wells I was captivated by our 10th century origins and the medieval heritage that we live and work within. Not studying medieval history in this context looked to me like a lost opportunity. Yet medieval history tends to get neglected in British schools. A lot of teachers think it's either incomprehensible or irrelevant to modern students. I hope the work we do at Wells studying and promoting it dispels this myth.
"
Founded in 1868, the Royal Historical Society is a successful learned society, membership organisation and charity with a 150 year history. Today, the RHS is the UK's foremost society working for historians and history.
In 2022 over 4,500 historians belong and contribute to the Society, as fellows and members active in the UK and worldwide. This makes the RHS the UK's largest membership organisation for historians of all kinds, and from all walks of life, held in high regard by historians internationally, and a partner to many similar organisations overseas.
Chris has written two books on the subject aimed for History Pre-U and A level students,
Aenglaland: State-Building and Nation-Forging in Anglo-Saxon England 593-1002
and
Imperium: The Fall of Antiquity and the Birth of Europe 284 – 1118
. Both of these have been published by Peripeteia Press, a publisher run by the School's Head of English, Neil Bowen.
The RHS is trying to increase its engagement with secondary level education and Chris will be involved in future initiatives for this sector. He has been invited to speak at the Historical Association's forthcoming national conference in Bristol on 13th May about 'Making Medieval History accessible to Sixth Formers.'