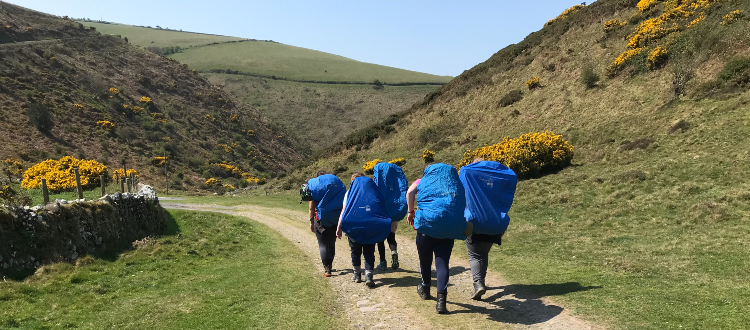 Year 10 Silver DofE Exmoor Expedition
Twenty Year 10 pupils completed their Silver Duke of Edinburgh's Award Practice expedition on Exmoor over the School holiday.
The weather was kind but the terrain was not with the South West Coastal Path offering up some mighty ascents and a total of 60km was covered over three days of walking. The pupils coped brilliantly showing high levels of fitness, excellent navigation skills and outstanding teamwork throughout. Mr Padget, Mrs Gray, Mrs Stockall, Mr Lancey and Mr Elks were very impressed!
Well done to all on a successful expedition.