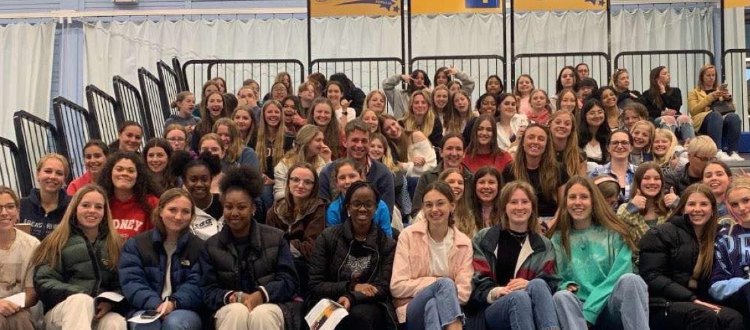 Netball Girls Watch Team Bath Netball Live In Superleague
More than eighty of the School's Netball players enjoyed a trip to Bath to watch Team Bath Netball take on Saracens Mavericks in the Netball Superleague.

The Netball Superleague is the highest level of domestic Netball in the UK and the game proved to be an exciting clash between the two sides. In the final quarter the Mavericks edged a five goal lead only for Bath to claw the game back and secure an emphatic win by one goal. The game's energy was matched by our section of the crowd with the Wells players buzzing with excitement, volume and energy – equalled by the teachers! The School's Head of Netball, Mrs Williams, is a Team Bath Netball coach and after the game she received a special message from a fellow coach: the voices of the Wells girls carried the team through to a win!

The Wells group left feeling elated to have played a part in a game full of passion and form, and we hope that this experience of a live game will inspire the girls and help to grow their own individual skills and desire to play at the highest level.