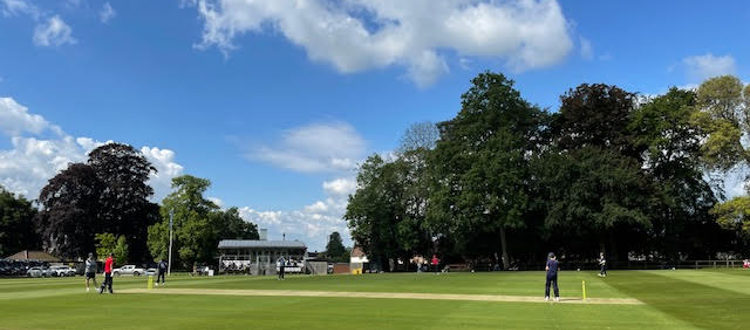 Wells Hosts South & West Bunbury Festival
Over the break between the Whitsun and Trinity Terms, the School hosted the South & West A and B teams as part of the Bunbury Festival, an annual cricket tournament which selects and divides Under-15 boys into four squads across the country (London & East, South & West, Midlands and North).
The tournament is the first stage of the ECB's Player Pathway to the England cricket team; since its conception in 1987, over 90 players have gone on to play for England, including former captains Michael Vaughan, Andrew Flintoff and Joe Root. Ten of the eleven players in the winning 2019 Cricket World Cup Final team began their journey at the Bunbury Festival, so we were delighted to host what will undoubtedly be the future of English cricket.
Our thanks go to the Estates team who did such a fabulous job preparing the pitch which was so greatly appreciated by the South & West teams. Mark Allum, the South & West squad's manager, expressed how, "Without doubt it is the best experience we have had visiting any venue over the past few years. The facilities were beyond excellent and the way the weather break was managed was exceptional. It's so important that the finest young cricketers in the country are given the best opportunity to showcase their skills when they are placed into a selection process. They'll be very fortunate to play on better grounds, with such a stunning location, than they experienced" at Wells – high praise indeed!
The School's Director of Sport, former Somerset CCC player Tom Webley, said; "It was fantastic to be hosting the Bunbury South & West team on Cedars Lawn. To see some of the finest cricketers in the country play at the School was superb and a real testament to the quality of our grounds and facilities."
Congratulations to the South & West A team who lost the toss and were directed to field but won the game by four wickets within 45 of their 50 overs. We look forward to hosting the Bunbury Festival again in future!