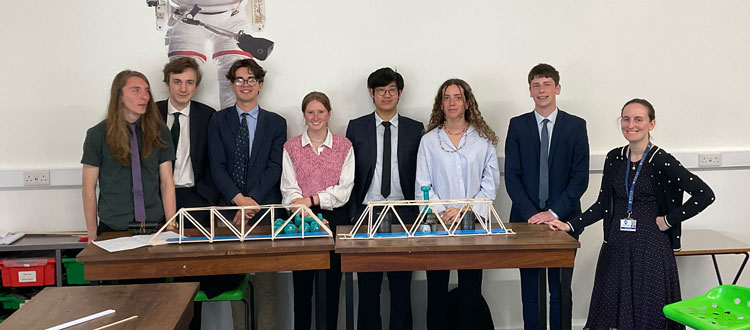 Lower Sixth Build Bridges
Our Lower Sixth physicists were challenged to design and build a bridge to an exacting specification in the space of three weeks.

Using only balsa wood and cold melt glue, the pupils were tasked with ensuring their bridge would span 60cm and support a weight of 6kg.

Congratulations to the winning team whose bridge held a record breaking 11kg!