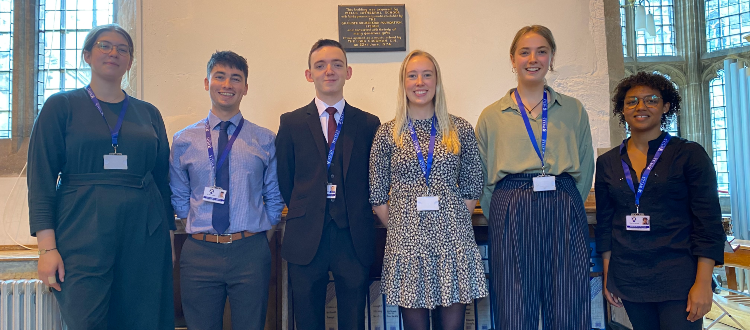 Lunchtime Concerts Launched By GMAs
Quilter Hall held the first of many lunchtime concerts taking place throughout the academic year, beginning with a concert by the School's new GMAs.

Mr Laing, Director of Music, stood up and introduced the group: "For those of you who don't know what GMA stands for, it's 'Graduate Music Assistants'. They have come to us from top universities and conservatoires and here they act as mentors, supervisors and galvanisers with their energy and enthusiasm, and because they are not much older than our pupils, big brothers and sisters."

After a successful performance to a large audience of pupils, staff and the general public, the GMAs delightedly reported that they "really enjoyed demonstrating our talents and playing for everyone; we hope the pupils will enjoy it as much as we did!", referring to the recurring lunchtime concerts which will be performed by School pupils every Tuesday and Thursday.

We hope you can join us to support our young musicians and enjoy some wonderful pupil performances.