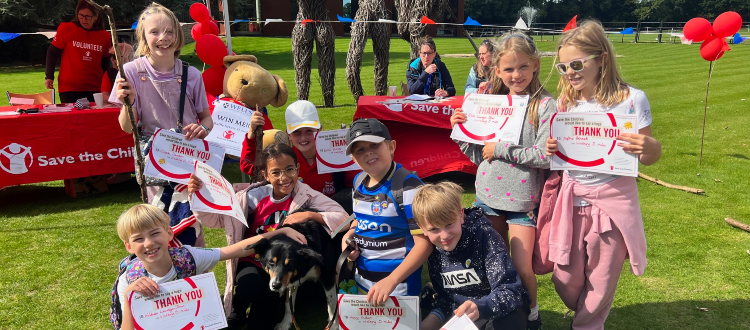 Save the Children Sponsored Walk and Fundraising
Thank you to everyone who took part and supported our whole School sponsored walk on Sunday 18th September – we had a great day and the weather was fantastic!
Approximately one third of the pupils in the Senior School and many walkers and families from the Junior School walked either 5 or 10 miles over the Mendip Hills to experience the glorious views from the top of Bristol Hill and Ebbor Gorge. The sun shone throughout the morning and we all enjoyed being part of a community event.
The aim of
Save the Children
is to give every child a chance at the future they deserve; by 2030, they aim to ensure that no child dies from preventable causes before their fifth birthday, that all children learn from a quality basic education, and that violence against children is no longer tolerated.
If you would like to donate to the School's Save the Children fundraising page, please click
here
.