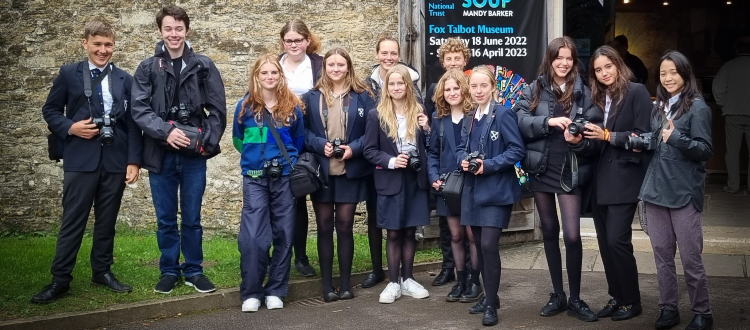 Photography Trip to Fox Talbot Museum
Year 10, as well as some of our Year 11 and Lower Sixth Photographers, visited the Fox Talbot Museum at Lacock Abbey.

Fox Talbot, who lived at the Abbey in the 19th century, was the inventor of the photographic negative, and our pupils had the opportunity to find out more about how photography has evolved since then through the permanent historical exhibition. They then viewed the work of the award-winning photographer Mandy Barker whose project "Soup" is exhibited in the upper gallery of the museum. The group were inspired by her work with scientists to create incredible images of collected debris found in coastal areas, raising awareness of marine plastic pollution by highlighting the harmful effects on both marine life and ourselves.