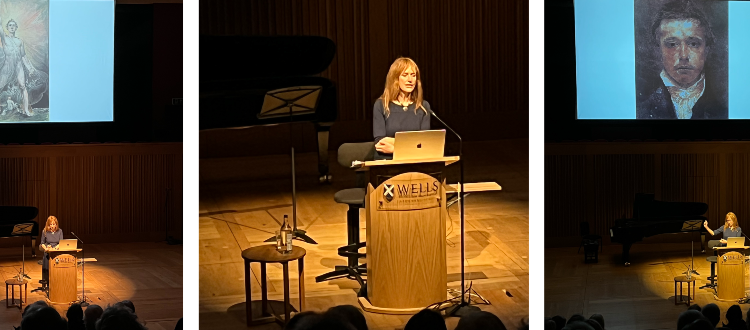 CHATS Talk 9 with Rachel Campbell-Johnston
Our A level Art, History of Art and English Literature pupils benefitted from a rare and enriching opportunity to listen to Rachel Campbell-Johnston (former chief art and poetry critic of The Times and a renowned biographer) talk about the life and work of the visionary artist Samuel Palmer and the influence that an ageing William Blake had upon him. Rachel's talk brought the work of Palmer vividly to life and provided the pupils with an eye opening glimpse into the times in which Palmer lived and worked. Although still less widely known than many of his contemporaries, Palmer's often small and highly detailed work certainly struck a chord with many of our pupils, a number of whom have decided to investigate his work further within their studies.
The next CHATS Talk is CHAT 10 with Director of the Ingram Collection and writer Jo Baring in conversation with sculptor Olivia Bax, on 11th November 2022. Tickets can be purchased
here
.