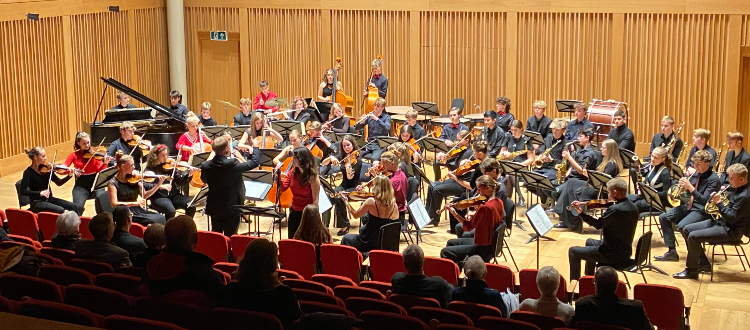 The Music Department were delighted to welcome 44 pupils and 4 members of staff from the Eberhard-Ludwig-Gymnasium in Stuttgart, a Specialist Music School very similar to our own.
Their pupils engaged in workshops, tours, the Jazz in the Foyer event and a Gala Concert in collaboration with our own pupils. Primarily a jazz tour, 'Ebelu' also brought their chamber orchestra along to perform a selection of jazz influenced works. It was a particular delight to see pupils from both Schools interacting at our regular Jazz in the Foyer jam session. 
Both Schools belong to the Young Music Talents Europe – an association of Specialist Music Schools from across Europe that enables exchanges and a sharing of ideas between pupils and staff from all of the Schools.
It was a wonderful week of sharing music and ideas. We are looking forward to a return visit to Stuttgart in the next academic year.