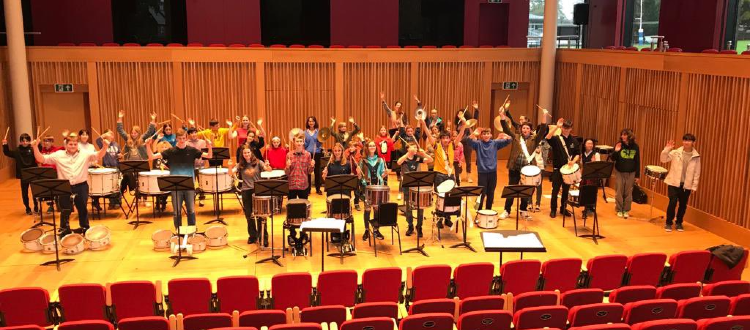 Dame Evelyn Glennie Hosts Percussion Workshop and Concert
We were delighted to welcome Dame Evelyn Glennie to Wells on Saturday 26th November.
Dame Evelyn is the first person in history to create and sustain a full-time career as a solo percussionist. Throughout her career she has worked with diverse artists from the worlds of pop, jazz, folk, classical and contemporary music, and collaborated with director Danny Boyle in her prominent role in the opening ceremony of the London 2012 Olympic Games. Dame Evelyn was awarded an OBE in 1993 and has over 100 international awards to date. She is president of
Help Musicians
and only the third person to hold the title since Sir Edward Elgar and Sir Peter Maxwell Davies.
Fifty young percussionists came to the School for a joyful and uplifting workshop. The day celebrated women in percussion with our Graduate Music Assistants Emily Quick, Emma Shield and Meg Glover and Old Wellensians Jas Kayser (2014) and Kizzy Brooks (2012) coaching alongside Jayne Obradovic, Co-ordinator of Percussion to inspire the next generation of young players. What was achieved in 6 hours was nothing short of remarkable!
One parent noted that they were "
struck by the sensitivity and maturity of the student performers
" and "
Evelyn Glennie's discussions with Alex Laing and her reflections on a range of topics were stimulating, challenging and thought-provoking – it made for a perfect evening
."
Pupils at Wells said it was an incredibly inspirational day working alongside a living legend; a day they will never forget.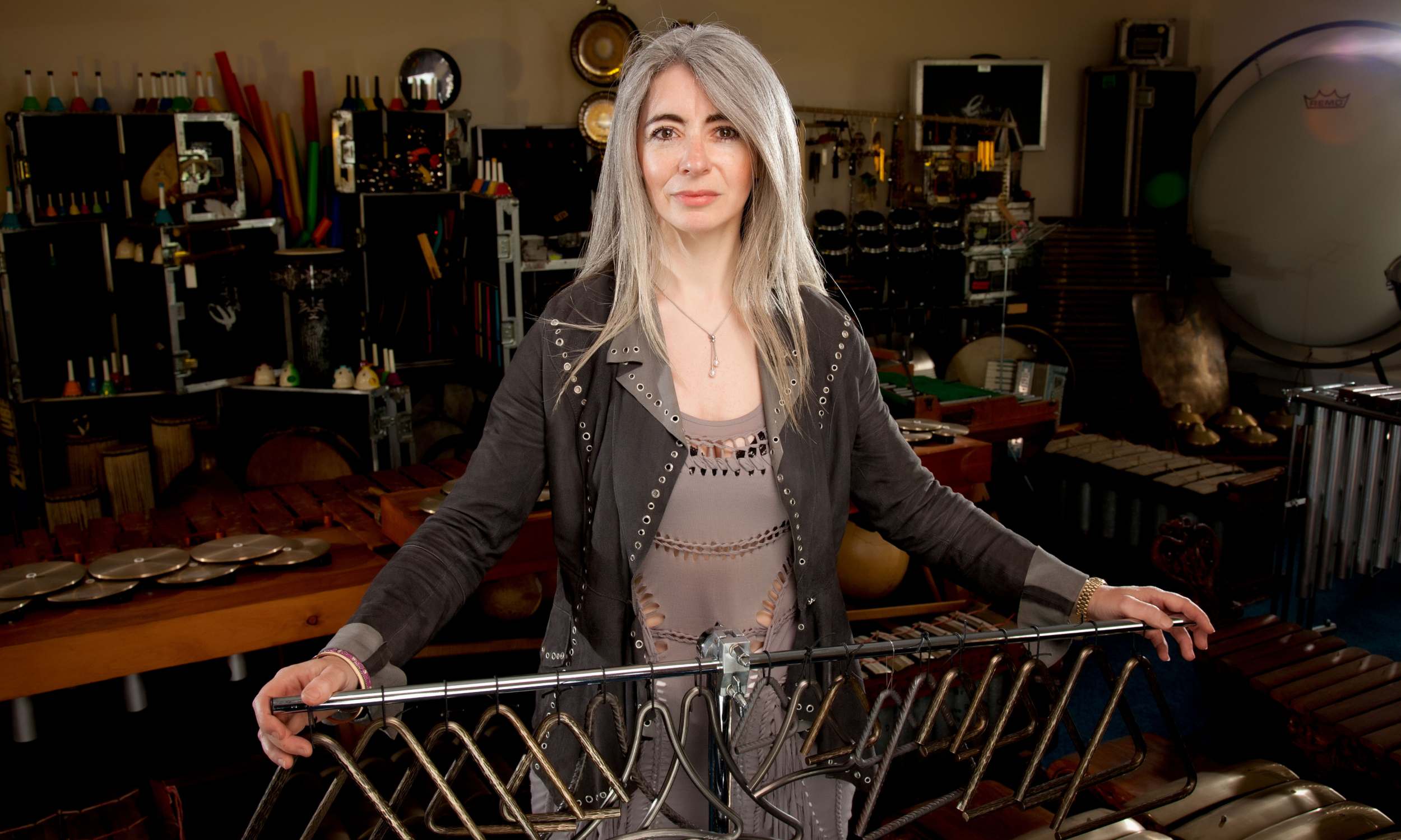 "
My career and my life has been about listening in the deepest possible sense. Losing my hearing meant learning how to listen differently, to discover features of sound I hadn't realised existed. Losing my hearing made me a better listener
" – Dame Evelyn Glennie