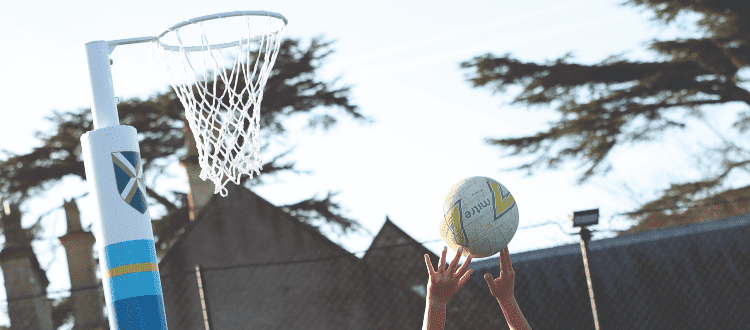 Mrs Williams, the School's Head of Netball, has been working hard with the Sports Department to improve our Netball provision ahead of lessons beginning in the Epiphany Term (affectionately known around the courts as the Netball Term). 

Since September the School has been running lots of Netball sessions in preparation for county tournaments for both U14 and U19 girls. These have been extremely well attended and successfully set the girls up for their respective tournaments. The U14 girls played brilliantly against some tough opposition, showing clear progression as the team gelled throughout the course of their tournament, and have an exciting Netball Term ahead of them. The U19 girls also played some fantastic Netball in an exciting tournament of well-matched teams in a number of games which were so close they could have gone either way, taking away plenty of positives ahead of the new Term.

Over the Advent Term we also ran a Junior Netball Club for girls in Years 7 to 9; some participants had never played Netball before so it's been a fantastic opportunity for them to secure some basic skills in preparation for Netball starting in their lessons next Term. Further to this, a club specifically for shooting has been running after School on Thursdays for girls to develop and refine their shooting technique and their role in the shooting circle. This has been alongside a Performance Netball Group, also run after School on a Thursday, for girls in Years 10 and above who are interested in playing in the School's 1st and 2nd Teams and wish to improve both their skills and their understanding of the game.

Many of our girls achieved performance pathway success over the autumn; Dior Adekola and Heidi Ashton (Year 8) were invited to join the County Satellite Academy, Sylvie Burrows and Ada Horsman (Year 10) the County Academy, Holly-Claire Denegri (Lower Sixth) gained a place at one of Team Bath's Athlete Development Centres and Madison Lewis (Upper Sixth) is part of the Team Bath U18 squad for the 2022-23 season. This is a fantastic effort across the Year groups and is credit to everyone's hard work and dedication to the sport.

A particularly exciting development over the Advent Term saw the introduction of the Boys 1st Netball Team and their first ever game against Millfield (who were also playing for the first time). The two teams went head-to-head in the Sports Hall in an exciting and extremely fast match! Our side showed off some fantastic athleticism and skill, and enjoyed making Wells history. The Sixth Form 1st Team will continue running a Boys Netball session on a Friday lunchtime (to which all ages are welcome) alongside the support of Mr Trick. This is an exciting time for the growth of Netball with the men's game becoming increasingly popular and we are delighted to be part of the rise of this sport here at Wells.

All of this progress has led to much excitement around the Netball Term starting; many girls (and boys!) have been exposed to Netball over the autumn and we hope it has been a useful stepping stone and will form a grounding for their up and coming lessons. It goes without saying that Mrs Williams and the team are very excited to get started!