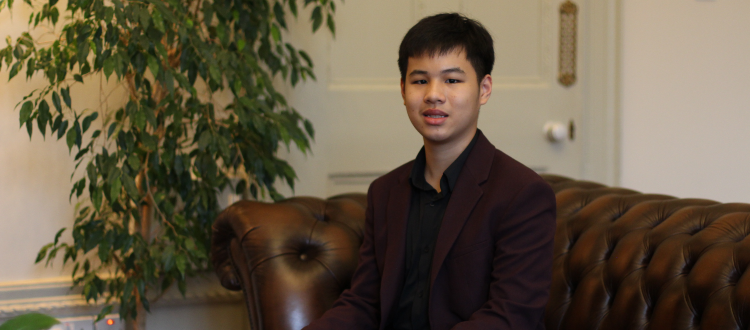 Wells Cathedral School welcomes James Lai
Award-winning young Indonesian pianist James Napoleon Lai recently celebrated a highly successful two weeks at Wells Cathedral School in the UK.
The two-week residency formed part of James's first prize in the Intermediate category of the 2020 UCSI University Piano Festival and Competition in Kuala Lumpur. Due to the global pandemic, the residency took place in February 2023.
James has become well-known in Indonesia and beyond for his stunning recital performances and notable competition wins, however this marked his first trip to the UK. His residency included a recital in the award-winning Cedars Hall, solo lessons with Professor John Byrne (Head of Keyboard at Wells), and a full immersion in School life, including staying in a boarding house and taking a full academic timetable.
James's first impressions of the School were overwhelming! He comments: 
"I was at first surprised to learn how big the School was! But my roommate was very friendly and I settled in very quickly. I very much enjoyed everything at the School, including playing football, which is a great stress reliever!"
For James, a real highlight was his lessons with Professor Byrne. He comments:
"We worked on many technical aspects of my piano performance. For example, he taught me how to warm up properly before practice, and also how to finish my practice sessions. These methods are new to me, but they are already working and helping a lot! I'm very happy to have worked with him during my time here."
James also enjoyed the weekly performance classes, performing for and listening to other students within a supportive atmosphere. He says it was a "huge advantage" to find out from peers which parts of a piece might benefit from work. He also comments:
"In my academic music lessons I was introduced to jazz. At home my lessons are focused on classical music, so this opened up a whole new world for me!"
As the climax for this residency, James gave a recital of Chopin, Beethoven and Lowell Liebermann. He was delighted to have access to the Steinway for more than two hours, getting accustomed to the amazing acoustics of the Hall. He comments:
"I was not expecting many people to watch it because it was a lunchtime concert, but I saw all my friends came to watch me and support me; I was very happy!" 
In conclusion, James said:
"It's been an amazing experience for me to be here, and such a privilege to get to experience Wells Cathedral School for two weeks."
Professor John Byrne commented:
"We are blessed that so many of the world's leading young pianists come to join us here in Wells to study, and we were really delighted to welcome James to join their number. He made a huge impression in his short time here with his diligence and skill, and happily made many new friends! James has a very promising future and we wish him all the very best – and hope to welcome him back to Wells at some point!"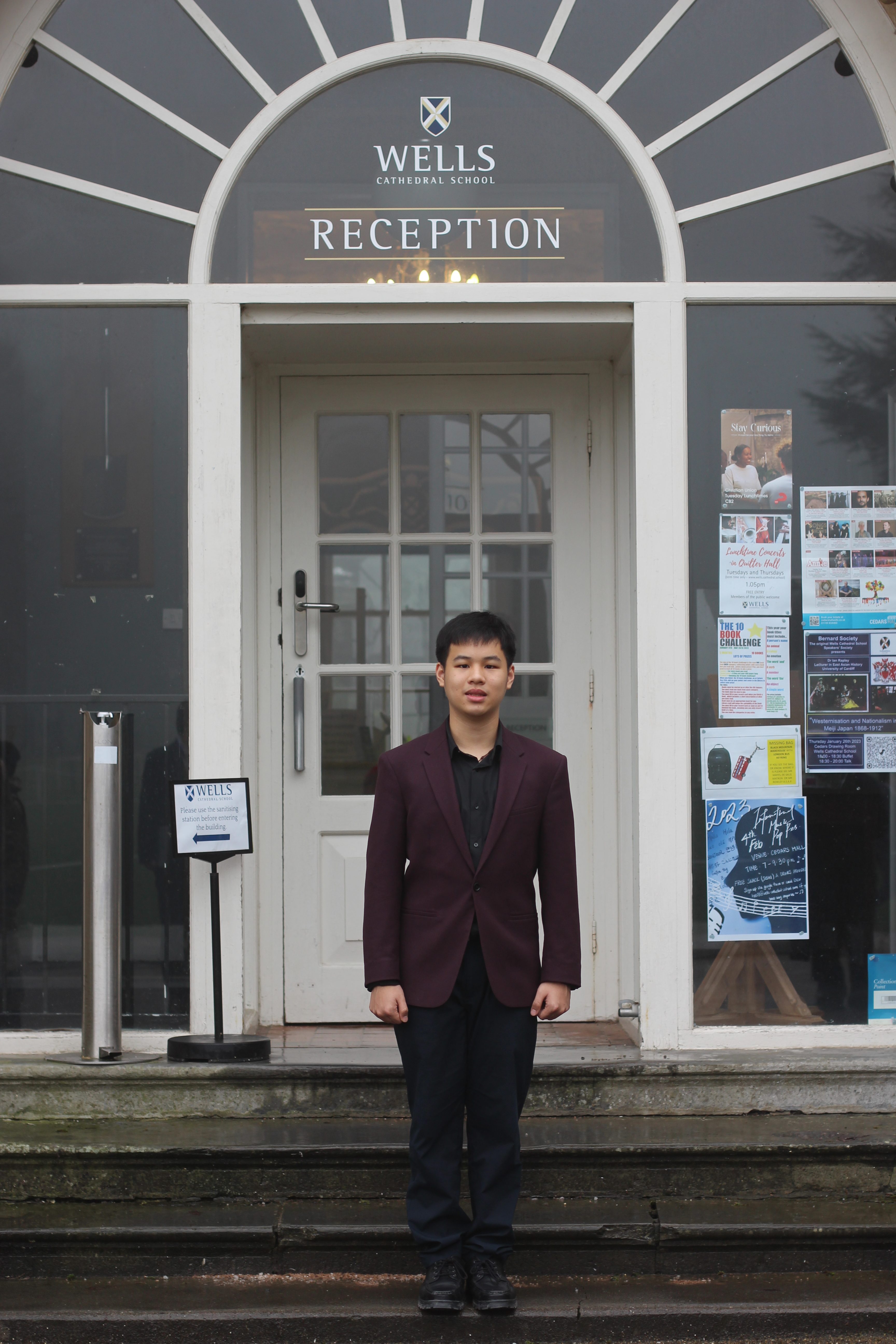 For more information on keyboard study at Wells Cathedral School, click here.