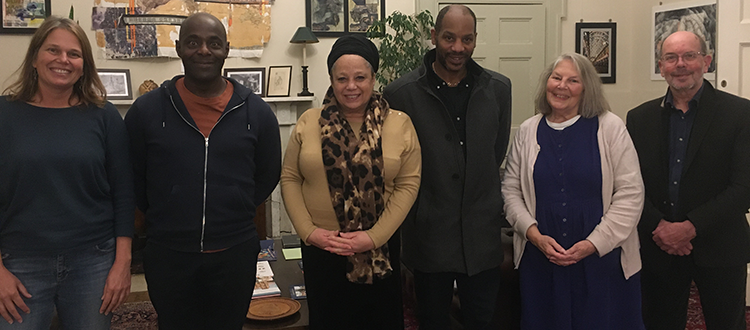 Key research linking Wells and Transatlantic Slavery attracts international acclaim as conference date nears
We are honoured to be hosting a conference in Cedars Hall on Thursday 16 March 2023 which will see research findings from the Wells and Transatlantic Slavery Project presented publicly for the first time, alongside a number of talks designed to give a range of histories and perspectives on the issue.
Since the conference was announced in January 2023, a number of prestigious international figures have expressed their support for the project, including internationally-acclaimed opera singer, Peter Brathwaite, who said:
"I'm delighted to see a conference like this happening. To move forward, it is vital that we engage honestly and holistically with our past."
Acting Dean of Wells Cathedral, Anne Gell, and Somerset African Caribbean Network representative, Susann Savidge, are also delighted to announce that the High Commissioner for Antigua and Barbuda, H.E. Ms Karen-Mae Hill, and a representative from the Jamaican High Commission will be in attendance.
Conference organisers are also thrilled that renowned actor Paterson Joseph, author of the recent and critically-acclaimed The Secret Diaries of Charles Ignatius Sancho (Dialogue, 2022), is recording a short performance especially for the conference.
The conference will also mark the launch of the fascinating Wells and Transatlantic Slavery self-guided trail. This trail highlights treasured places—Wells Cathedral, The Bishop's Palace, and Wells & Mendip Museum, to name just a handful—and items such as paintings, stained-glass windows, and chandeliers that all have connections to the enslavement of Africans.
Participants in the live conference will be given a free copy of this self-guided trail as a souvenir of the occasion.
Members of the public are invited to attend the conference in-person. The conference consists of a morning of talks and creative responses, followed by lunch and workshop.
A ticket for the whole day's activities costs just £14.60 for an adult, and includes lunch, refreshments, and the opportunity to interact with the speakers. Bookings can be made online here.
For those unable to attend on the day, online access to the recordings after the event may be booked via Eventbrite free of charge, but will not include the option of taking part in the Q&A with the speakers, lunch, and the workshop.