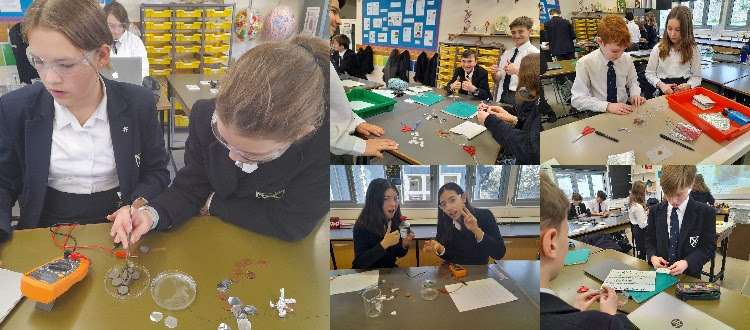 Global Battery Experiment
In celebration of British Science Week, our pupils took part in the Global Battery Experiment conducted by the Royal Society of Chemistry.

They created batteries out of coins, cardboard, and foil and investigated the effectiveness of different electrolytes on the performance of the battery.

Our pupils had the opportunity to explore the science behind batteries and why they play a crucial role in tackling the growing climate crisis to secure a bright energy future.