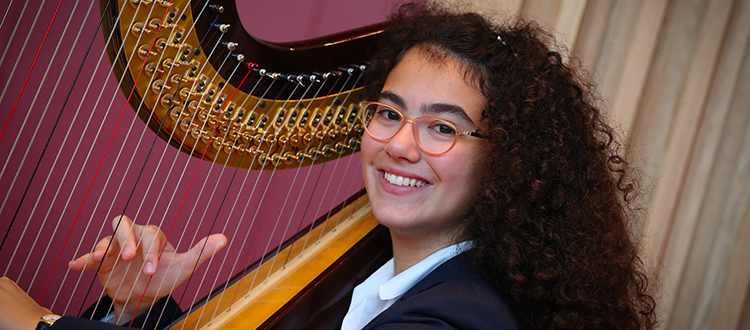 Defne's earthquake charity concert
After witnessing the devastating scenes following the Turkish earthquake, Defne Anar (Lower Sixth) was determined to raise money for the Red Cross appeal, and took it upon herself to organise a charity concert.
Teagan Craggs, Freya Green and Holly Reinhardt (Year 11) performed with Luke Doyle, Sean Foong, Christy Hui and Jeremy Tan (Lower Sixth). The concert poster was designed by Meg Curl (Lower Sixth) and the programme included three of Defne's own compositions, one of Teagan's compositions, two duets for double bass, a harp solo piece and a violin solo piece, with Defne managing everything on and offstage.
Defne and her friends perfectly encapsulated our School CARE values (creativity, aspiration, responsibility and endeavour), and we congratulate them all on being such fantastic role models for our School community – so far, the appeal has raised over £700 for the Red Cross!
If you would like to, you can donate
here
.