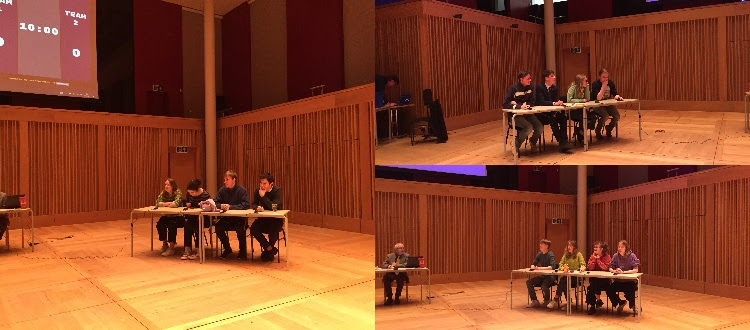 University Challenge evening
Pupils in the Upper Sixth organised a University Challenge evening with several pupil teams and two teacher teams participating against one another, answering questions on a wide range of subjects (with real buzzers, no less)!

Mr Grinsell took his role as presenter very seriously and the contestants proved they have what it takes to participate in the real show.

A very entertaining evening was fun for all involved!