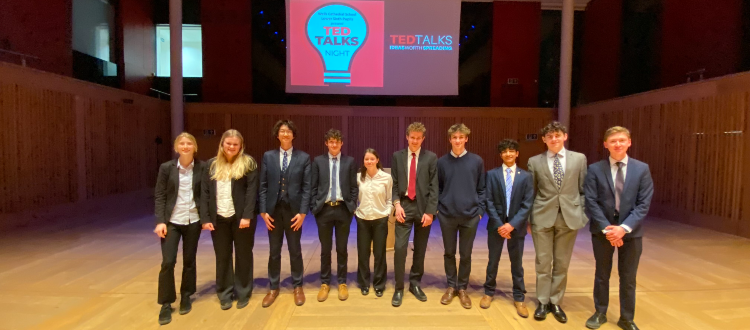 Ten of our Lower Sixth pupils presented their TED talks at a fabulous evening event in Cedars Hall.

The pupils spoke passionately about topics that are important to them and are, to quote the TED motto, "ideas worth sharing".

The audience was taken on a journey to explore the human psyche, question moral principles, swim with whales, challenge historical perceptions, and venture beyond the stars.

It was a thought-provoking and inspiring evening that succeeded in igniting curiosity in all who came.

Congratulations to our ten speakers who truly rose to the challenge to deliver an evening to remember.