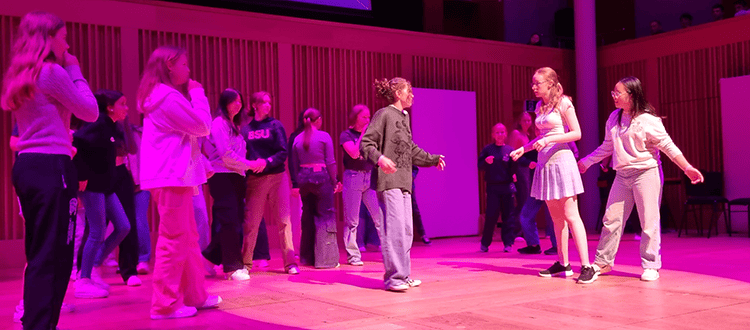 A huge congratulations to the many, many pupils throughout the whole of the Senior School who took part both onstage and behind the scenes of the Bigny Cup, our House Drama Competition, on Thursday 28th September.

The Houses had been working hard for three weeks to prepare and rehearse their reimaginings of Shakespeare tales. It was a hugely enjoyable evening that not only showcased the performing talents of so many, but just as importantly, this pupil-led event was a wonderful vehicle to bond the Houses and inspire collaboration, creativity and leadership.

Individual acting prizes went to Clementine Ashing Coakes (Year 7), Bird Collyer and Freya Williams (Year 8), Amelie Thrale and Harrison Ashwell (Year 11), and Ava Jopson (Lower Sixth).

In terms of the overall House prizes, Haversham House won best Preparation and Rehearsal for Much Ado About Nothing, Shrewsbury House won Best Script for Macbeth and Plumptre House won the Invention and Creativity award for Romeo and Juliet, and indeed, ended up taking home the Bigny Cup itself, for Best Play.

We are proud of all those who took part for absolutely giving the clearest indication of our community living up to our School values of Creativity, Aspiration, Responsibility and Endeavour. Particular thanks go to the pupil House leaders, whom the Drama Department state were organised and a joy to work with.

We hope this entertaining and engaging night has inspired many pupils to get involved with next year's event, the brief of which we eagerly anticipate for release later this year!