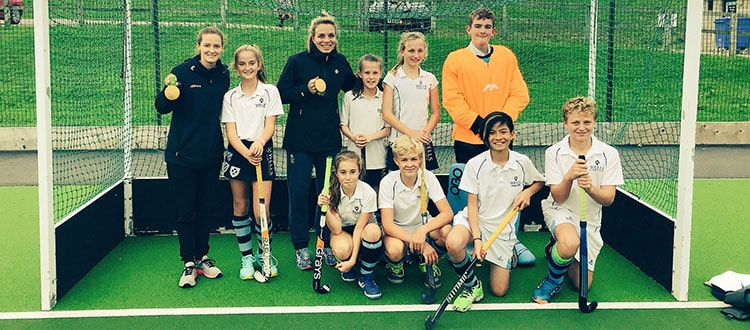 On Monday head of hockey, James Mayes, took a group of ten Year 8 hockey players to take part in the Prep Schools Hockey Masterclass afternoon at Millfield school.
The players enjoyed an afternoon of fantastic technical training from Great Britain Olympic gold medallists Helen and Kate Richardson-Walsh, two American field hockey internationals, Scottish international goalkeeper Jamie Cachia and several junior England hockey internationals.
Annabel, Mimi, Oskar, Freya, Cameron, Raffy, Devon and Charles were photographed after the session with Helen and Kate.