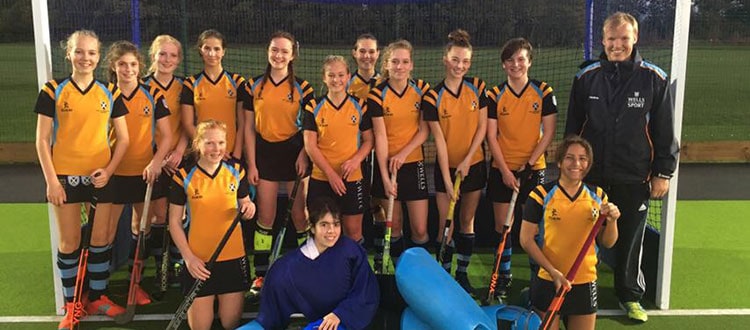 Under 16 Girls Hockey Squad Make it to Regionals
Congratulations to the Under 16 Girls Hockey Squad who have progressed through to the regional finals of the National Girls' Hockey Tournament, following a fantastic performance at the Somerset county tournament in Millfield on Wednesday.
Ten Somerset schools fought it out in two groups of five for the honour of representing the county at the regionals. Having played extremely well in their group, the Wells team beat a strong Queen's Taunton team 4-2 on penalty flicks in the semi-finals. As a result they will progress, along with the team from Millfield, as finalists to the next stage of the competition which will be held at Clifton College in Bristol in November.
These regional finals will comprise the 16 best teams from eight counties (Avon, the Channel Islands, Cornwall, Devon, Dorset, Gloucestershire, Somerset and Wiltshire).
Head of hockey, James Mayes, was particularly delighted with the girls' performance, saying, "The squad played brilliantly all day and we were especially pleased with our performance against Queens. Ten of the 14-man squad are still under 15, and so playing a year or even two years ahead of their age group, which is a significant achievement and also bodes well for the years ahead!"