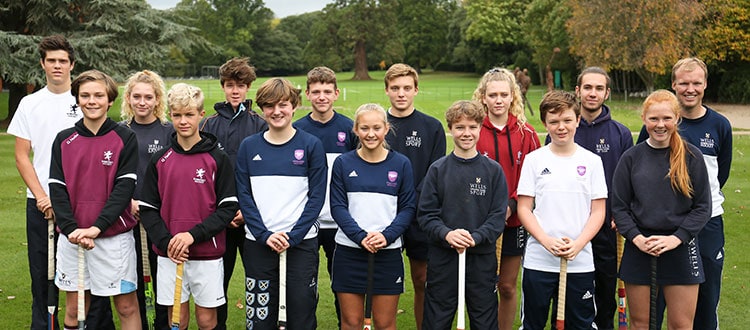 County Hockey Academy Centre Selections
14 hockey players from Wells have been selected to represent Somerset across various age categories at this year's Somerset Hockey Academy Centres for the forthcoming season.
The Academy Centres this year have been revamped from the previous JAC and JRPC as part of the national move to the new England Hockey Player Pathway. The aim in Somerset is to run the Academy Centres in a similar way to the regional Performance Centres to ensure that young players are developed in a way that gives them every opportunity to progress. The selection process for the Academy Centres has therefore been more rigorous that for the previous JACs; and the Somerset is offering more training, competition and additional workshops.
The first training session at Taunton on Sunday 8th October involved a full day of coaching and skills practice; and there will be further training evenings, camp days and strength and conditioning workshops into the spring.
Congratulations to the following players who have been selected for the Academy Centres: at Under 14 level: Lewis, Oskar and Max; at Under 15 level: Harry, Amber, Harley and Fabian; at Under 16 level: Callum, Jacob and Amelia; at Under 17 level: Ben, Maxim, Sam and Jasmine.