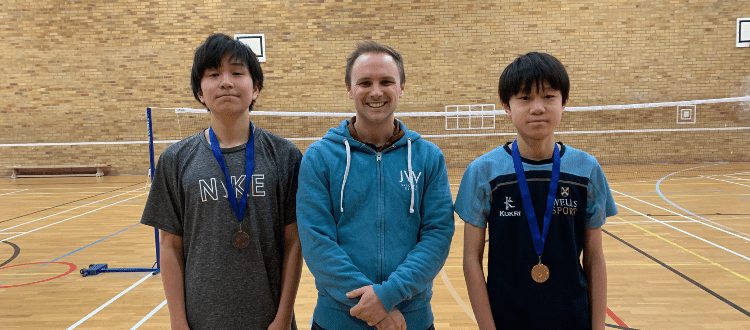 Somerset Badminton Association Tournament
The School hosted a Badminton tournament on behalf of the Somerset Badminton Association, with ten of our pupils selected to play.

Year 10 pupil Morris Chan won the U15 group, beating fellow Year 10 pupil Kingston Leung 21-8. The duo then teamed up to beat all other pairs in the group 2 doubles. Well done, Morris and Kingston!

Thank you to both Adam Feather and Jane Lipton for running the tournament.