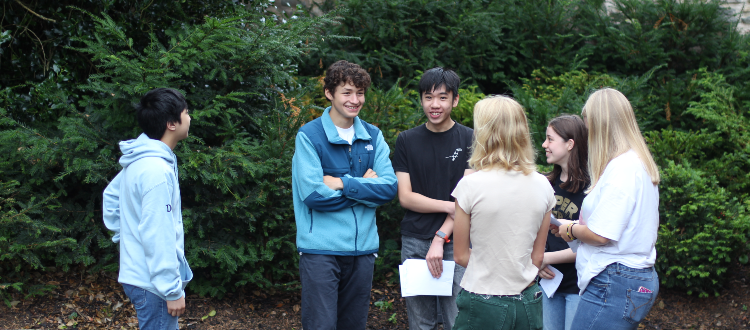 Wonderful GCSE results for Wells Pupils
Once again, Wells pupils have achieved a set of outstanding GCSE results.
Out of 98 pupils, no fewer than 17 achieved a clean sweep of grades 7-9 (equivalent to the old Grade A and above) and 2 of those achieved the rare and remarkable achievement of grade 9s right across the board.
Pupils enjoyed great success across a wide range of subjects. In a number of subjects, every single pupil gained a grade 5 or above; these included Art, Chemistry, Classical Civilisation, Drama, Photography and Physics. As always, the Music results were exceptional. In addition to those taking Music at the end of Year 11, 21 pupils chose to take their GCSE Music at the end of Year 9, and two thirds of those were awarded the highest available grade 9.
Overall, while the reported national average saw grades return closer to 2019 levels after the higher levels of "teacher assessed grades" in the last two years, the Wells grades have held up exceedingly well. Our number of grade 9s has in fact increased since 2021. This mirrors the recent results of Wells A Level pupils, who also maintained the exceptionally high standard of 2020 and 2021.
Head Master Alastair Tighe said "I am delighted by these results, which are testimony to the hard work of pupils and staff alike. I am especially proud of the way this group of Year 11 pupils have maintained their strong work ethic and sense of aspiration despite all the challenges of studying for their GCSEs during the pandemic. They all deserve congratulations."