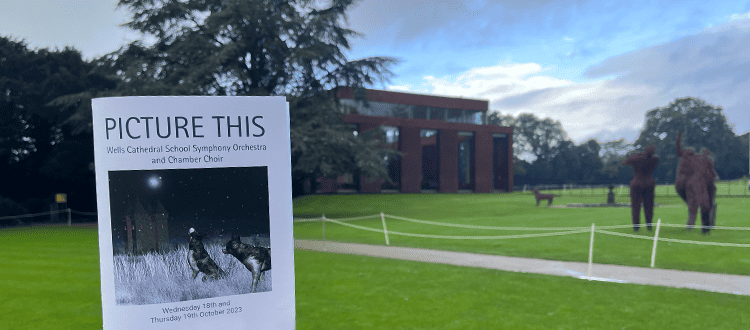 The Symphony Orchestra presented four concerts titled
Picture This
in October.
Matinee performances of
Peter and the Wolf
by Prokofiev, narrated brilliantly by Woody Collins (Year 11) and featuring instrumentalists dressed as ducks, cats, wolves and grumpy grandfathers, delighted the children from local primary schools and our Prep School.
In the evenings, the Symphony Orchestra were joined by the award-winning Chamber Choir, who impressed in
Three Shakespeare Songs
by Vaughan Williams in the first half of the concert before the Orchestra returned to the stage in large numbers to perform Mussorgsky's monumental
Pictures at an Exhibition
, orchestrated by Maurice Ravel, in the second half. The audience were guided through a virtual gallery of School Art works as well as the paintings of Victor Hartmann that inspired Mussorgsky's music.
The atmosphere in
Cedars Hall
was joyous and it was lovely to experience the collaborations of Art, Theatre and Music presented by our talented pupils.